This week we bring back an old horror classic and even if your campaign fails you still have a chance.
Support Nightcry https://www.kickstarter.com/projects/playism/project-scissors-nightcry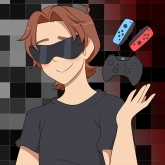 The founder and Editor in Chief of UnboxedTV.  Nintendo lover and not afraid to admit it, can always go for a good Indie Metroidvania with a nice cold Cider.