Welcome to UnboxedTV's brand new show, Kick It! A look at the world of Crowdfunding as every episode will give Reviews, Previews and First Looks at some of the hottest titles around
Contribute to Midora and Timespinners now!
https://www.kickstarter.com/projects/lunarraygames/timespinner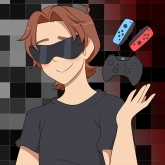 The founder and Editor in Chief of UnboxedTV.  Nintendo lover and not afraid to admit it, can always go for a good Indie Metroidvania with a nice cold Cider.